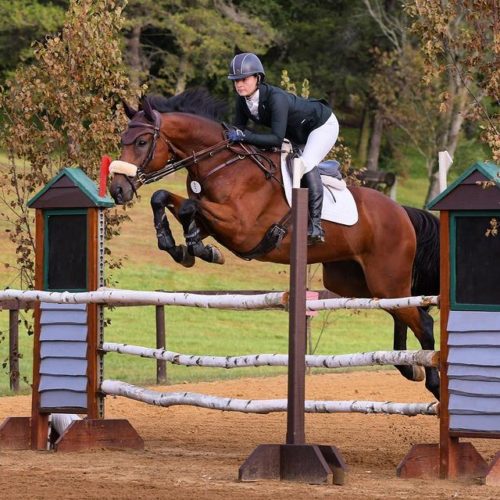 North Brook Eventing Center
13311 Square Lake Trail North
Stillwater MN 55082

Tel: (651)-528-9833
Email: Kelly@northbrookec.com
We are located minutes northeast of the Twin Cities area in Stillwater, Minnesota. To give you a better idea of our location using well-known roads, we are:
On the south side of County Road 7, between County Roads 55
About four miles north of I-694 on I-35E, then ten miles east
About three miles north of MN Highway 96 on US-61, then eight miles east
About two miles east of Manning Avenue North (County Road 15) on County Road 7
About three-and-a-half miles west of MN Highway 95 on County Road 7






Northbrook is a wonderful facility for both horses and their owners. There are a variety of lessons and trainers available as well as many clinics throughout the year. Our horse has thrived in the environment — top notch grain and hay, excellent pasture, limited numbers of horses in paddock, exceptional stall condition and paddock. The arena is temp controlled with great footing and amazing viewing area. The entire facility is clean and well maintained with coordinated access to farrier, horse blanket cleaning and vet visits. One of the best thing about Northbrook is the caring community of people you get to be a part of. We LOVE Northbrook and appreciate Jan and the team she has put together to care for our horse, and us!
James S., Google Reviews 

I have been at this barn for over ten years now. My horse loves it. Owner is a rider and boards her horses there and her number one priority is horse care. Atmosphere is "seriously fun" riders who show but don't take themselves too seriously. Down to earth, top notch facility.
Teri M., Google Reviews 

North Brook Farm is a true gem of a facility! Jan assures that the horses are so well cared for and her years of experience and expertise are invaluable. Jumping lessons for all levels, dressage, clinics, trail riding, and more are the reasons I'd never consider moving my horse.
Jennifer L., Google Reviews